Are you looking for a tough phone? Look no further than this article! It will recommend the top 10 rugged phone on the current market! Check it out!
The toughest smartphones come with massive batteries, extreme durability, and many features tailored to outdoor applications.
Purchasing a rugged phone doesn't mean sacrificing desirable features like shock, dust, water, and drop resistance.
This article will suggest the 10 rugged phones if you are searching for one. Let's click on it to discover more with 1949Deal.
Top 10 Rugged Phones
The toughest phones on the current market are built to last, with solid batteries and a slew of features tailored to outdoor applications.
We've put all of the leading handsets meant for heavy use through their paces and selected the finest of the bunch.
The following models have features, including dust resistant, water-resistant, and rigid shells.
These products are scratch-resistant and will withstand any hit, shock, or drop.
These characteristics make them appropriate for usage when outside or in potentially hazardous situations.
Scroll down to keep reading!
#1. Nokia XR20
The Nokia XR20 is among the most well-balanced and attractive durable phones available. It's rugged in all appropriate places while being relatively straightforward to utilize.
It's not a smartphone with a ton of features. It does, however, have a bright and clear display, and the camera is not utterly worthless. You will find unexpected extras like stereo speakers or wireless charging.
Its aesthetic comes from elegant industrial uncovered metal frames and a refreshingly non-utilitarian hue of blue. Though it's far from sleek or downright gorgeous, it isn't a complete eyesore.
It also comes with other features, such as added security of a warranty, a year of free screen maintenance, and Nokia's impressively long commitment to software updates.
Nokia XR20
#2. AGM Glory G1 Pro
This 5G smartphone is designed to withstand severe temperatures and transmit data.
It boasts a fantastic thermographic camera with an extraordinarily high quality and video speed (25fps) and the capacity to withstand Arctic conditions.
Its design makes little effort to disguise its toughness, with a 23mm thickness protective frame housing a 33mm diameter 3.5-watt speaker capable of 110db output.
On the fresh Android 11 provided, the 8-core machine is quick enough, and other helpful utilities are all present.
#3. Motorola Defy
The Motorola Defy is among the most user-friendly rugged smartphones. Its modest price belies its ability to withstand pressure, heat, and moisture.
This device's thermoplastic frame is designed to withstand a lot of abuse while still maintaining a hybrid appearance.
The battery life is likewise excellent, and Motorola's light version on Android is particularly appreciated in a short compact.
Similarly, the 48-megapixel camera at the heart of the primary array may not wow photographers, but it will get the task done and be protected by being sunken in the shell.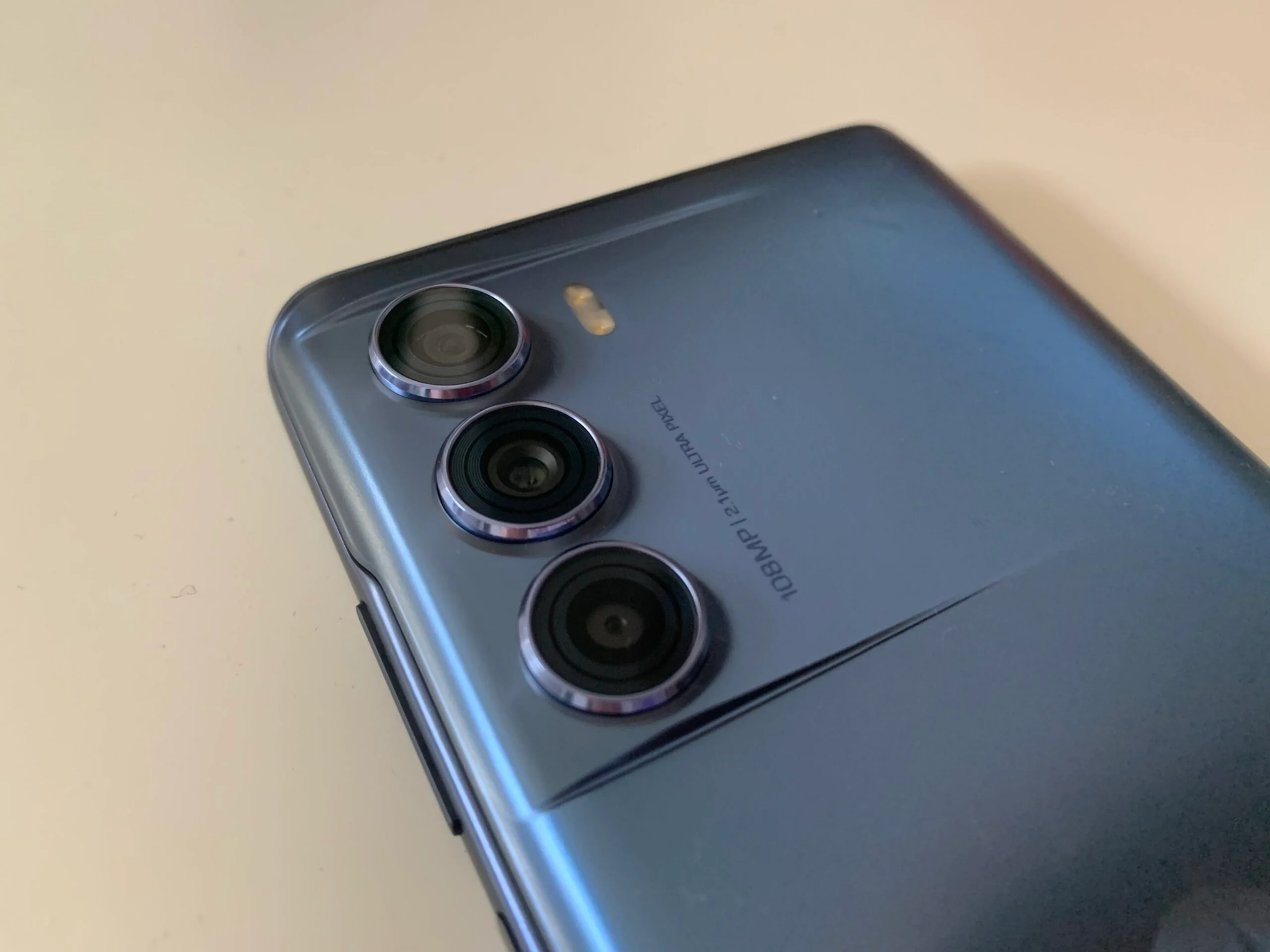 Motorola Defy
#4. CAT S62 Pro
This phone appears to be similar to any other modern smartphone, yet it is slightly chunkier and heavier. Its design, on the other hand, has performed marvels.
The S62 Pro works well in harsh circumstances as it meets MIL-STD 810H, IP68, and is one of the two CAT smartphones to pass IP69 specifications.
It boasts features like Gorilla Glass 6, an aluminum shell, TPU rubber with a non-slip surface on the back, and fixed rounded edges.
It has a better-integrated thermal-imaging camera. Some features power the device, such as a 2GHz Qualcomm Snapdragon 660 octa-core processor, 6Gb ram, and 128Gb internal memory, expandable through a microSD card.
#5. Doogee S58 Pro
One of the most economical rugged phones available is the Doogee S58 Pro.
It has the same military protection and impressive look as Doogee's more pricey devices.
These characteristics make it ideal for hiking, construction sites, and severe settings.
The battery life of the S58 Pro is unquestionable, with a full charge comfortable spanning several days.
There's additionally IP68 dust and water resistance, a vibrant display, and some beneficial software improvements.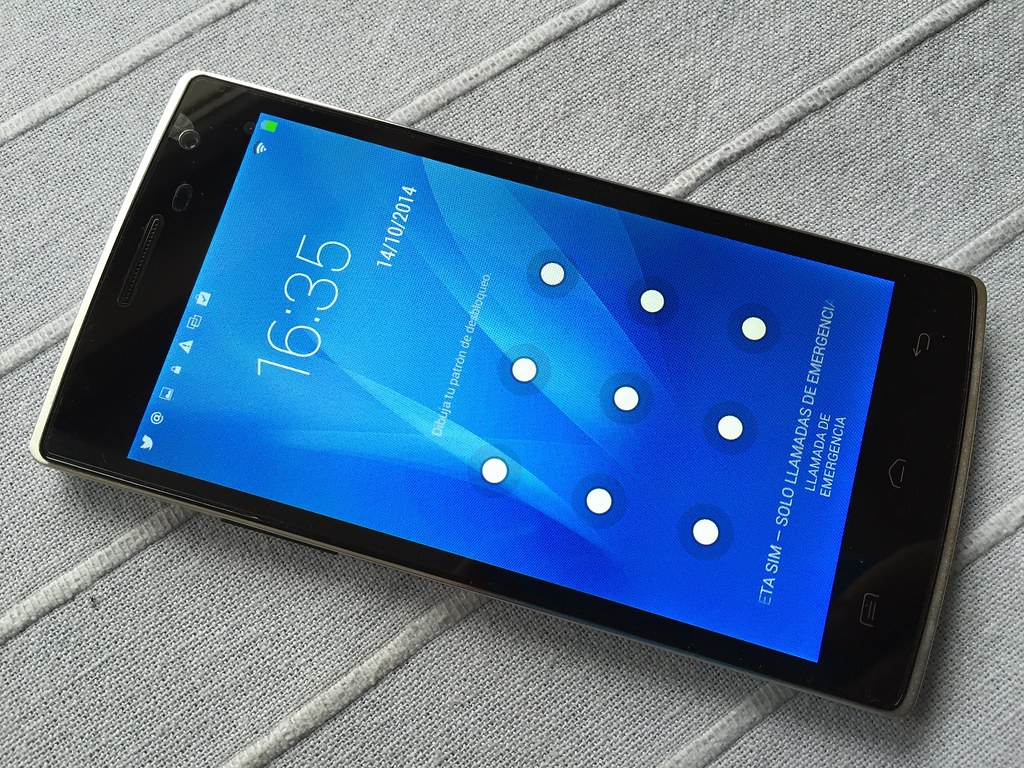 Doogee S58 Pro
#6. Samsung Galaxy XCover Pro
The XCover PRO from Samsung is rugged, but it's also made for business, with a replaceable 4050 mAh battery. As a result, you can keep using it eternally.
Despite a built-in casing, the handset's Gorilla Glass 5 display appears to encompass a significant portion of the device's surface.
As a result, the smartphone obtains the slickness synonymous with Samsung.
In practice, the device is NFC and mPOS compatible, allowing it to accept card payments without any need for additional hardware.
#7. Ulefone Armor 11T 5G
If you want to bring a thermal imaging camera for working, this rugged 5G smartphone is a well-equipped advanced device to consider.
The camera system isn't just for detecting heat. It also includes a zoom lens for checking faults in the visible range up close.
The thin form, 7nm tech, and specifications are comparable to flagship devices.
It implies that high-end functionality such as fingerprint ID, wireless charging, and face unlocking are available.
What's more, you may shoot 4K video and photos at a resolution of 48 megapixels.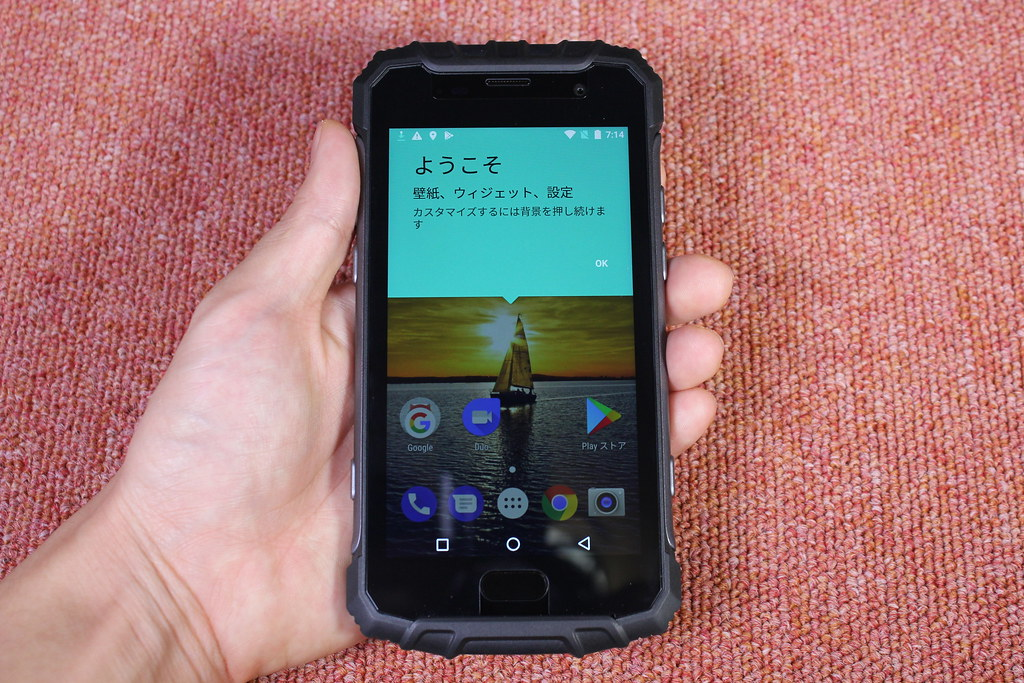 Ulefone Armor 11T 5G
#8. CAT S42 H+
There's no debating CAT's prominence in the industries, but the obvious advantage of a phone with durable antibacterial functionality is now practical.
Biomaster, an antibacterial silver-ion tech that can prevent bacteria from multiplying, is used to combine each component. Even bleach will not remove it from the device.
It's only version 5 of Gorilla Glass. Nevertheless, it is somewhat on par with its brothers in terms of toughness and outperforms all others in terms of hygiene.
#9. Blackview BV9900 Pro
The Blackview BV9900 Pro has been the most popular rugged phone.
The FLIR thermal imaging camera on this device is rare on rugged phones, regardless of how valuable it may be.
This camera complements a lineup of regular cameras, including one with 48 megapixels that may be used for various purposes.
It works well with the MediaTek Helio G90 CPU, which is compatible with 8GB RAM.
Blackview BV9900
#10. Oukitel WP8 Pro
The Oukitel WP8 Pro is a low-cost, rugged phone featuring rigid construction and new software.
Its drawbacks are the existence of a micro-USB connection, which leads to slow charging, a low-end chipset with slow response capability, and a lesser-resolution touchscreen than some competitors.
If you can accept these shortcomings and are looking for a low-cost, durable phone, this phone might be a suitable option.
Wrapping Up
This article has eventually recommended the top 10 rugged phones on the current market.
These models are tough, durable, dust resistant, and water resistant, which makes them worth buying among other rugged models.
Read the quick reviews and select the best-suited model to meet your needs and preferences.
Hopefully, this article will be helpful for you. Thanks for reading!